Past Speakers
LAPSS has been lucky enough to feature some of the leading minds in the psychedelic science space at our events.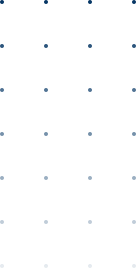 PRESENTATION: Climbing the Vine: 45 Years of Ayahuasca
BIO: Dennis McKenna's professional and personal interests are focused on the interdisciplinary study of ethnopharmacology and plant hallucinogens. He received his doctorate in 1984 from the University of British Columbia, where his doctoral research focused on ethnopharmacological of ayahuasca and oo-koo- he. He joined Shaman Pharmaceuticals as Director of Ethnopharmacology in 1990, and relocated to Minnesota in 1993 to join the Aveda Corporation as Senior Research Pharmacognosist. Dr. McKenna taught courses in Ethnopharmacology, Botanical Medicines and Plants in Human Affiairs at the Center for Spirituality and Healing at the University of Minnesota from 2001 to 2017.
He is a founding board member of the Heffter Research Institute and serves on the advisory board of non-profit organizations in the fields of ethnobotany and botanical medicines. He was a key organizer and participant in the Hoasca Project, an international biomedical study of ayahuasca used by indigenous people and syncretic religious groups in Brasil. From 2004 to 2008, he was the Principal Investigator on a project funded by the Stanley Medical Research Institute to investigate Amazonian ethnomedicines for the treatment of schizophrenia and cognitive deficits.
In 2017, with the collaboration of many colleague, he organized and presented a landmark conference, the Ethnopharmacologic Search for Psychoactive Drugs: 50 years of Research. The conference commemorated the 50th anniversary of the original conference held in San Franscisco in 1967. The two-volume Proceedings of both conferences were published in 2018 in a limited edition by Synergetic Press.
Dr. McKenna is one of our strongest advocates on behalf of the entheogenic plant medicines and is often called upon to speak at related conferences and symposia. He also has a recent memoir The Brotherhood of the Screaming Abyss: My Life with Terence McKenna
PRESENTATION: The Hungry Ghost: A Biospsychosocial Perspective on Addiction, from Heroin to Workaholism (via Zoom)
BIO: A renowned speaker, and bestselling author, Dr. Gabor Maté is highly sought after for his expertise on a range of topics including addiction, stress and childhood development. Rather than offering quick-fix solutions to these complex issues, Dr. Maté weaves together scientific research, case histories, and his own insights and experience to present a broad perspective that enlightens and empowers people to promote their own healing and that of those around them. For twelve years Dr. Maté worked in Vancouver's Downtown Eastside with patients challenged by hard-core drug addiction, mental illness and HIV, including at Vancouver's Supervised Injection Site. With over 20 years of family practice and palliative care experience and extensive knowledge of the latest findings of leading-edge research, Dr. Maté is a sought-after speaker and teacher, regularly addressing health professionals, educators, and lay audiences throughout North America.
As an author, Dr. Maté has written several bestselling books including the award-winning In the Realm of Hungry Ghosts: Close Encounters with Addiction; When the Body Says No: The Cost of Hidden Stress; and Scattered Minds: A New Look at the Origins and Healing of Attention Deficit Disorder, and co-authored Hold on to Your Kids. His works have been published internationally in twenty languages.
Dr. Maté is the co-founder of Compassion for Addiction, a non-profit that focusses on addiction. He is also an advisor of Drugs over Dinner.
Dr. Maté has received the Hubert Evans Prize for Literary Non-Fiction; an Honorary Degree (Law) from the University of Northern British Columbia; an Outstanding Alumnus Award from Simon Fraser University; and the 2012 Martin Luther King Humanitarian Award from Mothers Against Teen Violence. He is an adjunct professor in the Faculty of Criminology, Simon Fraser University.
PRESENTATION: Microdosing: Results And Questions (via Zoom)
ABSTRACT: This presentation will discuss reports from 4,000 people who asked for information and the first 400 (from 59 countries) subjects in the study.
Drugs, doses and frequency
The research protocol – maximizing safety and efficacy
The most common positive and negative effects
A few remarkable results
A few totally unanticipated results
A very few warnings
A note about the many media depiction
The likely future of microdosing and microdosing research
James Fadiman, PhD is an American psychologist and writer. He received a B.A. from Harvard in Social Relations in 1960. He then received an M.A. and a Ph.D. in psychology from Stanford University, in 1962 and 1965, respectively. He co-founded the Institute of Transpersonal Psychology, which later became Sofia University where he was a lecturer in psychedelic studies. Fadiman was a president of the Association for Transpersonal Psychology and was also a director at the Institute of Noetic Sciences from 1975–77. In 1961, he was introduced to psychedelics for the first time by his friend Richard Alpert (later more famously known as Ram Dass) and began his historic role in psychedelic research. In 2011, Jim wrote "The Psychedelic Explorer's Guide, Safe, Therapeutic, and Sacred Journeys" which reported on the 50+ years of research and data he compiled from the 1500 participants and their experiences related to microdosing, creativity and problem solving on psychedelics, transpersonal experiences, etc. The role Jim has played over all these years is second to none and he has been called "America's wisest and most respected authority on psychedelics and their use." Dr. Fadiman now lives in Menlo Park with his longtime wife and filmmaker, Dorothy.
TITLE: Ibogaine can cause Mystical Experiences:Clinical evidence & significance
ABSTRACT: In 1960, Stace described seven domains at the core of the mystical experience: internal unity, external unity, sacredness, noetic quality, deeply felt positive mood, transcendence of time and space, and ineffability. A growing body of literature supports that mystical type experiences can be elicited during psychedelic therapy, promote lasting psychological and behavioral changes, and are associated with improved clinical outcomes in a variety of conditions including substance dependence, end of life anxiety, and treatment resistant depression. With ketamine, which is an NMDA receptor antagonist like ibogaine, improvements in treatment outcomes for cocaine dependence were mediated by mystical-type phenomena as opposed to dissociative properties or near-death experiences (Dawkwar et al., 2018). Previous descriptions of the phenomenology of Ibogaine focused mainly on subjective reports.
This presentation pools unpublished data from three previous IRB approved studies in which a total of 96 subjects completed the States of Consciousness Questionnaire (SOCQ) after their ibogaine treatment. The 100 item SOCQ, originally designed by Pahnke to assess the peak effect of hallucinogens, contains the items of the clinically validated Mystical Experience Questionnaire (MEQ). Ibogaine caused a complete mystical experience in 23% of subjects across the three studies. The effects of ibogaine will be further discussed in comparison to other psychedelics. While the medical and scientific communities often view ibogaine's psychoactive properties as either irrelevant or undesirable side effects, this presentation explores the clinical evidence supporting their therapeutic benefit.
BIO: Christine Clark earned her MD at Rush Medical College in 2013 and is now completing the final year of her psychiatric residency at the University of New Mexico. As an undergraduate at University of Virginia, she received a BA in Neuroscience and published basic science research in neurophysiology.  After completing her medical degree, she studied under Harriet de Wit at the Human Behavioral Pharmacology Lab at the University of Chicago, and in 2015 published an article on the acute effects of MDMA on autonomic cardiac activity and their relation to the subjective prosocial and stimulant effects. She is currently a student at California Institute of Integral Studies Center for Psychedelic Therapies and Research.
PRESENTATION: What Brain Scans Show Us About Psilocybin
ABSTRACT: In my talk, I will present an overview of the imaging data from our work with psilocybin, including fMRI data from our recent clinical pilot trial in treatment-resistant depression. Also clinical data as well as our findings on personality measures will be presented. Finally, I will show some preliminary clinical and personality data from our global online survey.
BIO: Qualified as a medical doctor at Copenhagen University Medical School in 2001 and currently holds an Academic Clinical Lectureship in Psychiatry at Imperial College London. Alongside his clinical training in medicine/psychiatry, David has been involved in psychopharmacological research, using brain-imaging techniques such as PET and MRI. Initially working at Columbia University in New York, he then undertook a PhD at University Hospital Rigshospitalet in Copenhagen.
Since 2009, under the mentorships of Profs Anne Lingford-Hughes and David Nutt at Imperial College London, he has conducted post-doc imaging research in the neurobiology of addictions and major depression. Together with Prof Nutt and Dr Carhart-Harris he is also investigating the neurobiology and therapeutic potential of MDMA and classic psychedelics.
PRESENTATION: Slaying Dragons for Science: Navigating the Inexplicable Barriers to US Marijuana Efficacy Research.
ABSTRACT: This lecture, led by Sue Sisley, MD, will discuss the barriers to Cannabis efficacy research and myriad ways US government has systematically impeded this work. We will use our recent battle to implement the veterans research as prime example of this research blockade trying to use medical marijuana to treat patients with treatment-resistant Post-Traumatic Stress Disorder (PTSD).
BIO: Dr. Sue Sisley MD is an Arizona-based physician practicing Internal Medicine & Psychiatry. She works as Independent Medical Director for medical cannabis license holders in 17 different states from Hawaii to Florida to New Jersey. Sue serves as President of Scottsdale Research Institute & Site Principal Investigator for the only FDA-approved randomized controlled trial in the world examining safety/efficacy of whole plant marijuana in combat veterans with treatment-resistant post traumatic stress disorder PTSD.  Dr. Sisley is on faculty at Colorado State University & Humboldt State University, and Senior Fellow at Thomas Jefferson University Lambert Center, assisting their Institutes of Cannabis Research. Dr. Sisley has been a Member of Nevada ILAC Medical Cannabis Commission for the past 3 years, outlining regulations for laboratory testing (limits on pesticides, residual solvents and other guidelines) that are currently being used as a model for other states' medical cannabis laws. Her other areas of current IRB-approved research include supervising studies evaluating cannabis for pain management, cannabis as substitution therapy for opioids, and also a safety study looking at cannabis edibles. Dr. Sisley is also Principal Investigator on a CSU project to build a robust nationwide medical cannabis patient registry.Dr. Sisley holds 2 different DEA Schedule 1 Licenses to conduct federally-regulated cannabis research supervise a DEA Schedule 1 cannabis analytical lab.
TITLE: The Clinical Use of Ketamine: A Ten Year Perspective
BIO: After completing medical school at Duke University and a psychiatric residency at Washington University, I joined the faculty at Washington University and initially did research in brain imaging and cognitive studies. In 1993, I moved to the University of Texas Medical Branch in Galveston, where I became interested in developing novel treatments for refractory psychiatric illness. Beginning in I received grants from Narsad and the Stanley Foundation to compare high dose sevoflurane to electroconvulsive therapy for treatment resistant mood disorders. This was a replication of a finding reported by Dr. Gerhard Langer using isoflurane, which has recently been replicated by Dr. Howard Weeks and his collaborators. Like these investigators, I found it impossible to disseminate this useful treatment, which is as effective as ECT but does not cause any cognitive side effects. I became interested in the science behind the diffusion of innovation, and was primed to explore ketamine when the initial results were published. I collaborated with a pain specialist at Baylor, studying ketamine therapy in patients with pain and psychiatric illness and saw first hand the robust effects of this treatment. I also encountered the resistance that is uniformly experienced by investigators attempting to introduce ketamine into institutional settings, and realized that the main obstacles to patients accessing this treatment were financial and regulatory. My experience with sevoflurane made it clear that even very safe, effective treatments may not become available if they do not get past these obstacles. I decided to leave academia and attempt to introduce ketamine into routine psychiatric practice. I moved to Santa Barbara, California and was the first psychiatrist to offer ketamine in a psychiatric private practice in an affordable, safe, and effect manner in this state. I have mentored many physicians in the use of outpatient ketamine and am a board member of the ketamine research foundation.
PRESENTATION:  Psilocybin, Meditation, Mystical Experiences, and Therapeutic Outcomes
ABSTRACT: The effects of meditation and psychedelic drugs have several interesting similarities, including exploration of subtle levels of awareness, experiencing the interconnectedness of all people and things (as in mystical experience), and increasing loving-kindness. For these and other reasons, both meditative and psychedelic interventions are being pursued as novel therapies to fight mood disorders and addiction. Studies of the effects of meditation and studies of the effects of psychedelic drugs on brain activity also show striking similarities, including modulation of the default mode brain network, which has been implicated in the pathophysiology of mood disorders and addiction. We will discuss recently completed behavioral and brain imaging studies that investigate the direct interaction of meditation and psilocybin in healthy individuals, and discuss the nature of mind and the role of various brain areas in supporting different states of consciousness, including mystical experience, during meditation with and without psilocybin. We will then review recently completed and ongoing studies of psilocybin as a treatment for depression, anxiety, and addiction and discuss these studies in the context of psilocybin-evoked brain changes and mystical experience.
BIO: Dr. Frederick Barrett is a cognitive neuroscientist at the Johns Hopkins University School of Medicine. He uses music and pharmacological interventions, along with brain imaging, to explore the neural basis of emotion and altered states of consciousness. His current research focuses on the acute and long-term effects of psychedelics on cognition, emotion, and brain function.
PRESENTATION: Ibogaine-induced non-ordinary states may mediate therapeutic efficacy
ABSTRACT: Ibogaine is a psychoactive alkaloid derived from Tabernanthe iboga, a plant used for centuries in initiatory rituals in West Central Africa. Since the 1980's, this alkaloid has been used with increasing frequency to treat addiction, most commonly opioid addiction. Recent studies (Schenberg et al 2014, Noller et al 2017, Brown and Alper 2017) demonstrate ibogaine's efficacy in treating substance dependence. However, the mechanisms by which ibogaine ameliorates withdrawal symptoms, reduces drug cravings, and facilitates long-term reductions in drug use are unknown despite numerous pre-clinical studies elucidating ibogaine's complex pharmacological activity. Its pharmacological profile differs significantly from that of the classic hallucinogens, including LSD and psilocybin, which also appear to be effective in treating substance dependence. Although there is evidence that mystical experiences mediate the positive therapeutic effects of psilocybin (see, e.g., Bogenschutz and Johnson 2016) similar evidence is lacking for the role of mystical experiences in ibogaine treatment. In this presentation, I will consider the role of ibogaine's psychotropic properties in its therapeutic effects. I will suggest that the non-ordinary states produced by ibogaine matter for treatment, and are not merely epiphenomena or unwanted and harmful side-effects. Along the way I will examine the phenomenology of iboga and ibogaine experiences, relying on personal reports and observations. Such reports often describe the mental state induced by ibogaine as dream-like (oneiric). The experiences also often display characteristics typical of mystical experiences. I will close the presentation by considering why oneiric or mystical experiences might play a role in ibogaine's therapeutic effects.
BIO: Thomas Kingsley Brown, PhD has been researching ibogaine treatment for substance dependence since 2009, when he interviewed clients at a treatment center in Baja California, Mexico. In 2010 he embarked upon a study, funded by MAPS, of short- and long-term outcomes of ibogaine-assisted treatment of opioid use disorder. In 2013 he published a review article on ibogaine treatment (Current Drug Abuse Reviews) and in 2017, with co-author Kenneth Alper, MD published the results of the MAPS funded study (American Journal of Drug and Alcohol Abuse). His academic training is in chemistry (B.S., University of Pittsburgh and M.S., CalTech) and anthropology (PhD, UC San Diego). He is the Coordinator of the McNair Scholars Program at UC San Diego, a program that prepares first-generation college students from low-income households for careers in research and teaching.
PRESENTATION: Adapting the Mazatec tradition of sacred mushrooms ceremony in our contemporary world
ABSTRACT: With the current conversation on Psychedelics and their curative potentials the potent processes of preparation and integration from the angle of traditional practices are often overlooked. Furthermore, the adaptation of these processes in our modern psychologically anchored mind set is also overlooked and "lost in translation". How do we listen and translate these deep psychological and mystical experiences into powerful transformations for each person and our global consciousness ?
BIO: Francoise Bourzat holds a BA in Psychology (Paris 1976) and a MA in Somatic Psychology from New College of California (San Francisco, 1990). She is also a certified Hakomi Therapist from the Hakomi Institute of San Francisco (1991). She is an adjunct faculty in the East West Psychology Program at CIIS where she teaches a course on Expanded States of Consciousness and Psychotherapy. Since 1987, Francoise has apprenticed with shamans and healers in the U.S. and Mexico to study sacred plants healing. In the last 20 years, she has traveled with groups to Mexico, incorporating her counseling practice experience with her knowledge of expanded states of consciousness where she partners with Mazatec healers in Sacred Mushrooms ceremonies. She also leads workshops in the U.S, France, Lebanon and Israel. Her upcoming book (May 2019) will address her life's work on the topic of guiding expanded states of consciousness experiences.
PRESENTATION: The Antidepressant Effects of Ayahuasca
ABSTRACT: I will speak about our recent scientific research on the antidepressant effects of ayahuasca. Evidence will be presented on the basis of the two recent controlled trials we have conducted recently in patients with treatment resistant depression. The first study to be presented was an open label trial with 17 patients. The second was a randomized placebo-controlled trial in another group of 29 patients. Results from both studies suggest a positive antidepressant effect of ayahuasca. When compared to placebo, the antidepressant effects were most pronounced seven days after the session, with a between-group effect size of 1.49 (Cohen's d). We will review general aspects of both studies, discuss the motivations to use ayahuasca as a novel antidepressant, and begin to explore potential scientific substrates for the observed antidepressant effects of ayahuasca.
BIO: Draulio has graduated in physics in 1995, and concluded his Ph.D in 2002 in applied physics, working with brain functional imaging tools. He currently works as a professor of neuroscience at the Brain Institute in Natal, Brazil. His scientific interests have focused in using human neuroscience tools to explore the altered state of consciousness induced by ayahuasca. He has also been interested in exploring the antidepressant potential of ayahuasca.
PRESENTATION: Psychedelics as a Novel Approach to Autoimmune Conditions
ABSTRACT: With an epidemic rising in autoimmune and inflammatory conditions and resurgence of interest in psychedelic medicines, it seems inevitable that the two fields will soon intertwine. Pharmacological and anecdotal evidence suggests that psychedelic compounds may have useful implications in the treatment of chronic autoimmune and inflammatory diseases. Emerging research is beginning to highlight the immune-modulating and anti-inflammatory effects of these compounds, as well as their effect on vagal nerve tone, the microbiome and psychological traumas that initiate autoimmune mechanisms in the body. Psychedelics address both psychospiritual and physiological elements of disease, providing a comprehensive and holistic approach to healing. This talk will thoroughly present existing evidence that psychedelics have potential to provide great relief in this area of medicine covering a broad range of relevant observed effects.
BIO: After struggling with her own battle with depression and anxiety, Caitlin Thompson  applied her background in neurobiology and dove into the cutting edge scientific literature on mood disorders and mental illnesses, developing an understanding of the importance of nutrient therapy for psychiatric conditions. This led her down a health rabbit hole, realizing that lyme disease, small intestinal bacterial overgrowth, microbiome dysbiosis and emotional trauma were at the root of her and many others' depression and autoimmune health challenges. Caitlin utilized nutrition, diet, herbs, psychedelics, Kambo, mindfulness practice, neurofeedback training and a number of other tools to successfully recover. Caitlin is an IAKP certified Kambo frog medicine practitioner out of San Diego, CA and the founder of the nutritional supplement company, EntheoZen. She uses a variety of modalities and educational platforms to support and guide others on their healing path to achieving optimal mental wellness.
PRESENTATION: Psilocybin-Generated Mystical Experience Research: Implications for End-of- Life Psycho-Spiritual and Existential Distress
ABSTRACT: This presentation will review the rationale, findings, and implications from FDA-approved psilocybin-generated mystical experience research with individuals with cancer- associated emotional distress. Psilocybin is the psychoactive compound found in specific species of mushrooms. Subjective features of a mystical experience include unity, sacredness, transcendence, ineffability, and a greater connection to deeply felt positive emotions including that of love. The NYU School of Medicine clinical trial published in 2016 demonstrated efficacy of a single psilocybin-generated experience in helping individuals with cancer cultivate meaning, enhance existential and spiritual well-being, and foster a greater acceptance of the dying process with less anxiety.
The landmark scientific findings of a rapid reduction in depression, anxiety, hopelessness, and demoralization along with improvements in spiritual well-being will be presented. The psilocybin-generated mystical experience offers a novel therapeutic approach to promote meaning and openness to the mystery of death. Implications for the scientific study of psilocybin and mystical experience include the alleviation of end-of- life emotional distress, enhanced psychological well-being, and a deeper understanding for the study of meaning and spirituality. It also provides implications for the enhanced understanding of religious and consciousness studies.
BIO: Anthony P. Bossis, Ph.D. was director of palliative care research, co-principal investigator, session guide, and co-author on the 2016 psilocybin NYU cancer-anxiety clinical trial and publication. He is a clinical assistant professor of psychiatry at NYU School of Medicine and lead investigator for a clinical trial evaluating psilocybin-generated mystical experience upon religious leaders. Dr. Bossis is a training supervisor of psychotherapy at NYU-Bellevue Hospital Center and the co-founder and former co-director of the Bellevue Hospital Palliative Care Service. He is an advisor and teacher for the Art of Dying Institute in NYC and for The Center for Psychedelic Therapies and Research at the California Institute of Integral Studies. In 2017, he co-edited (with Charles Grob, MD) a Special Series on Psychedelics for the Journal of Humanistic Psychology. He has a long-standing interest in comparative religion, consciousness research, and the interface of psychology and spirituality. He maintains a private psychotherapy practice in NYC.
PRESENTATION: How to Train Psychedelic Therapist Researchers: Insights from CIIS
ABSTRACT: This presentation will review the curriculum and program outcomes from the inaugural two years of training psychedelic therapists in the first academically accredited program in psychedelic-assisted therapy and research. This university program at the California Institute of Integral Studies in San Francisco is designed for licensed clinical psychologists, physicians, licensed MA level professional therapists and social workers, nurses, and ordained clergy or chaplains. The presenter, Dr. Janis Phelps, is the director and founder who developed the program in collaboration with researchers and practitioners from MAPS, Usona Institute, Heffter Research Institute, and the Council for Spiritual Practices.
The six modules of the 180-hour professional training program have well-founded research and academic bases: neuropharmacology and research foundations, global transformational traditions, therapist competencies, experiential and role-playing practices, en vivo instruction, and individual mentoring. The learning objectives, methods of training, and program outcomes from the highly successful program will be presented. An engaging discussion will follow the presentation on questions about the place for such training for licensed psychotherapists, clergy and medical professionals.
BIO: Janis Phelps, PhD, is a leader in the field as the Director of the CIIS Center for Psychedelic Therapies and Research. Dr. Phelps has been a professor at the California Institute of Integral Studies (CIIS), San Francisco, CA. for the past 23 years. Janis is currently the Director of the CIIS Center for Psychedelic Therapies and Research. As the Center's founder, she developed and launched the first academically accredited, professional training program for psychedelic therapy and research.
Her 2017 publication on training therapists is in the Journal of Humanistic Psychology: "Developing Guidelines and Competencies for the Training of Psychedelic Therapists".  Dr. Phelps served as the Dean of Faculty at CIIS from 1996-2001 for the graduate departments in the social sciences and humanities. For six years prior, she was a professor at Florida International University, Miami. A licensed clinical psychologist and MFT, she has held CIIS professorships in the East-West Psychology and in the clinical psychology graduate programs. Janis has spent over 40 years investigating the viability of psychedelic medicines for healing, enhanced well-being, and clinical applications.
PRESENTATION: The moderating effect of psychedelics on the prospective relationship between prescription opioid use and suicidality among marginalized women
ABSTRACT: Given high rates of depression and suicidality among marginalized women, and increasing calls to integrate trauma-informed biomedical and community-led structural interventions, this study longitudinally examines the potential moderating effect of psychedelic use on the relationship between other illicit drug use and suicidality. Data (2010-2017) were drawn from a community-based, prospective open cohort of marginalized women in Vancouver, Canada. Extended Cox regression analyses examined the moderating effect of psychedelic use on the association between other illicit drug use and suicidality incidence over follow-up. 
Of 340 women without suicidality at baseline, 16% (n=53) reported a first episode of suicidality during follow-up, with an incidence density of 4.63 per 100 person-years (95%Confidence Interval [CI] 3.53-6.07). In unadjusted analysis, psychedelic use moderated the relationship between prescription opioid use and suicidality: among women who did not use psychedelics, prescription opioid use increased the hazard of suicidality (Hazard Ratio [HR] 2.91; 95%CI 1.40-6.03) whereas prescription opioid use was not associated with increased suicidality among those who used psychedelics (HR 0.69; 95%CI 0.27-1.73) (interaction term p-value: 0.016). The moderating effect of psychedelics remained significant when adjusted for confounders (interaction term p-value: 0.036). Psychedelic use had a protective moderating effect on the relationship between prescription opioid use and suicidality. In the context of a severe public health crisis around prescription opioids and lack of addiction services tailored to marginalized women, this study supports calls for innovative, evidence-based and trauma-informed interventions, including further research on the potential benefits of psychedelics.
BIO: Elena Argento is a PhD candidate at the University of British Columbia and a Research Associate with the Gender and Sexual Health Initiative in Vancouver, Canada. Elena's research explores the role of socio-structural factors – such as violence, drug use and criminalization – and the therapeutic potential of psychedelics in addressing mental health and addiction issues. Her work aims to inform evidence-based policies and practice to improve health and human rights among marginalized women.
PRESENTATION: Healing Powers:  A doc series normalizing the conversation around Healing
ABSTRACT: Join filmmaker and psychedelic advocate, Mareesa Stertz, as she takes us on her own personal voyage into the psyche with cannabis, psychedelics, and other mindful practices. Healing is an adventure, and in this show we explore digging into our minds, and how these practices effectively treating depression, anxiety, and PTSD. This is the Rock'n'Roll version of a self help book, that will change the world's relationship with healing ourselves. In this talk, Mareesa highlights that by normalizing the conversation around trauma and mental difficulties, we are able to acknowledge how essential it is release those traumas. She will screen excerpts from her episodes and explain how sharing personal stories has opened others to explore healing for themselves.
BIO: Mareesa Stertz is a LA based filmmaker, host, and KRI certified Kundalini Yoga Teacher, and creator of the documentary series, "The Healing Powers (of Weed, Plants, and Other Mindful Practices). She has spent her entire life on a journey of personal growth and has for the last 5 years, traveled the world to document stories that share how mind-altering practices have the power to shift consciousness and improve lives. She is passionate about informing the public, helping people gain access to healing, and ending this war on drugs. Mareesa's work has been featured by Viceland, 60SecDocs, IFC, SPIN, Participant and has been shown in numerous film festivals around the world.
PRESENTATION: Why 5? Advantages and Drawbacks of 5-MeO-DMT Use Compared to Other Psychedelic
Substances.
ABSTRACT: 5-Methoxy-N,N-Dimethyltryptamine (5-MeO-DMT), is a psychedelic substance found in the natural world and is synthetically produced. We conducted international survey of 5- MeO-DMT users in the general population and a survey of people who use 5-MeO-DMT as a spiritual sacrament in the United States. Participants in each survey were asked a series of qualitative questions aimed at understanding their beliefs about the advantages and drawbacks of consuming 5-MeO-DMT compared to other psychedelic substances. This presentation outlines the qualitative results on the use of 5-MeO-DMT from the two survey studies. Co-authors of these survey results are: Bryan Avila, Adrian Elizondo, Alan Davis and Angela Ward.
BIO: Mandi Stevenson holds a B.F.A. in Modern Dance from the University of Utah, as well as  M.A. in Counseling Psychology from Pacifica Graduate Institute in Carpinteria, California. After completing her master's degree, she worked for many years in private practice with individuals, children, couples, domestic violence perpetrators and survivors and obtained licensure in Utah as a MFT in 2014. She transitioned from private practice, to working with adults with substance dependence and mental wellness concerns and has done so since 2014.
She has worked in this particular area of psychotherapy in various roles, including as a primary therapist, supervisor and director throughout residential, intensive outpatient and outpatient treatment programs. At the end of 2016, she accepted employment with a start-up company, developing protocols for intensive outpatient treatment facilities and is currently working at Brighton Recovery as a primary therapist, in addition to resuming private practice, specifically to assist others with integration work. She has completed EMDR basic training and recently completed the coursework at CIIS in their certificate program for Psychedelic Assisted Psychotherapies and Research. She is passionate about assisting people on their pathways toward wellness through a depth psychological and integrative lens.
BIO: Renowned "New Thought" Leader, Transformational Facilitator, Teacher  and Researcher Michael Brian Baker and his "Breath Center Team" are currently leading mass transformational collectives at Large Gatherings, Conferences, Festivals and Corporate Functions and are booked to reach over 70 Thousand people over the next three months. Michael's offerings blend the early works of Werner Erhard's EST and Landmark Forum Trainings with the nearly extinct, yet critical" Rite of Passage" Ceremony into a 90 minute initiation that have stunned and changed "for the better" the lives of tens of thousands of Professionals, Doctors, Life Coaches and Industry Leaders in the arena of wellness and prosperity for nearly over a decade. Combining Richard Rudds' Gene Keyes, Human Design, Yogic Pranayama, Quero, Shipibo and Brazilian Shamanic teachings, these events are truly a unique and potent offering.
These gatherings create newfound clarity for individuals who are looking to up level their productivity, dissolve procrastination, develop accelerated emotional intelligence and provide lifelong tools for managing stress reduction, anger, depression, and chemical dependency. Events are open to individuals of all levels and belief systems, no experience is required. The Breath Center is a highly visible, transformational organization
dedicated to the increased conscious productivity of top-level professionals through facilitation, education, and practice of ancient respiratory therapies. Utilized by some of the world's most successful and innovation industry leaders in many different cultures and wisdom traditions, it has now become a mainstream practice for the up leveling of intelligence, healing and awareness.
Michael Brian Baker is a featured facilitator and keynote speaker in the transformational, sustainability and spiritual/oral tradition communities and has served as a physician's liaison and program developer in conjunction with Bastyr Universities Naturopathic curriculum and acted as an independent organizer within the International Conscious Festival Community. Michael currently resides and maintains public teachings and private offerings in Ojai California
BIO: Geeta Novotny, is a multi-award winning artist who has established herself as a leading and innovative singer, performer, teacher, and wellness practitioner. Through her career as a classical singer, Geeta has performed in a wide range of principal roles nationally and internationally with esteemed opera companies and symphony orchestras from the renowned stages of New York City's Carnegie Hall and The Metropolitan Opera House to the stages of the Los Angeles Opera and the Aspen Music Festival. She holds a B.F.A. from Carnegie Mellon University where she was a two-time recipient of the Harry G. Archer Award Scholarship and the Charlotte Black Memorial Scholarship. Geeta pursued her Masters of Music at the University of North Texas where she was awarded a full-time teaching fellowship.
Geeta is also the creator and founder of Revolution Voice in Los Angeles, CA. Revolution Voice is a method and practice that uses the voice as a bridge between music and wellness. Built on her love and study of the healing arts and her philosophy that the voice and sound is one of our greatest sources of therapeutic healing, Geeta has taken her extensive performance and teaching experience combined with her knowledge and practice of health and wellness to create a transformative, integrative, and holistic approach to vocal training, vocal coaching, singing workshops, sound therapy and performances. Along with her studio of private clients, Geeta has performed her Vocal Immersion Sound Bath and has taught her singing workshop at wellness studios, in collaboration with other wellness practitioners, private and corporate events, and wellness retreats in venues such as The Integration in Joshua Tree, CA and the Esalen Institute in Big Sur, CA. And most recently for an event for the band Thirty Seconds to Mars, and for UCLA's Interpersonal Neurobiology Conference and UCLA's 3rd Annual Integrative Medicine and Mental Health Conference on The Healing Power of Sound.
Geeta continues to do studio work, her vocals and music composition has been featured most recently on Deepak Chopra's project Home- Where Everyone is Welcome. Her work as a whole has received accolades in press such as the Los Angeles Times, New York Times, Huffington Post, The Hollywood Reporter, ABC News, and Awestruck TV, among others. In addition to her above professional enterprises, Geeta has lent her voice to film soundtracks and has enjoyed a career as a principal stage and film actor, as well as also a published writer contributing to the New York City-based magazine The Indian American. She is also the West Coast Project Leader for the charitable organization Sing For Hope, which provides the healing arts for under-resourced organizations.
BIO: Erin Reeve is a Hospice and Palliative Care physician at Cedars-Sinai Medical Center in Los Angeles. While attending medical school at the University of Rochester in New York, she had the opportunity to study shamanic healing with Cecile Carson, MD as well as complete training in Usui reiki. These studies allowed her to carry an integrative perspective through residency and fellowship, as well as into her current position where she does inpatient palliative care consults. Dr. Reeve has also been a lifelong musician with primary instruments of piano, flute, and voice. Her current projects include the exploration of music's healing properties and increasing access to integrative medicine at Cedars-Sinai.